Eucalyptus essential oil is one of the most popular essential oils in the market, scoring high in
terms of aromatic and medicinal value. In fact, as of 2020, the Eucalyptus essential oil market
was estimated to be worth more than $135.5M worldwide and its demand continues to be on the
rise.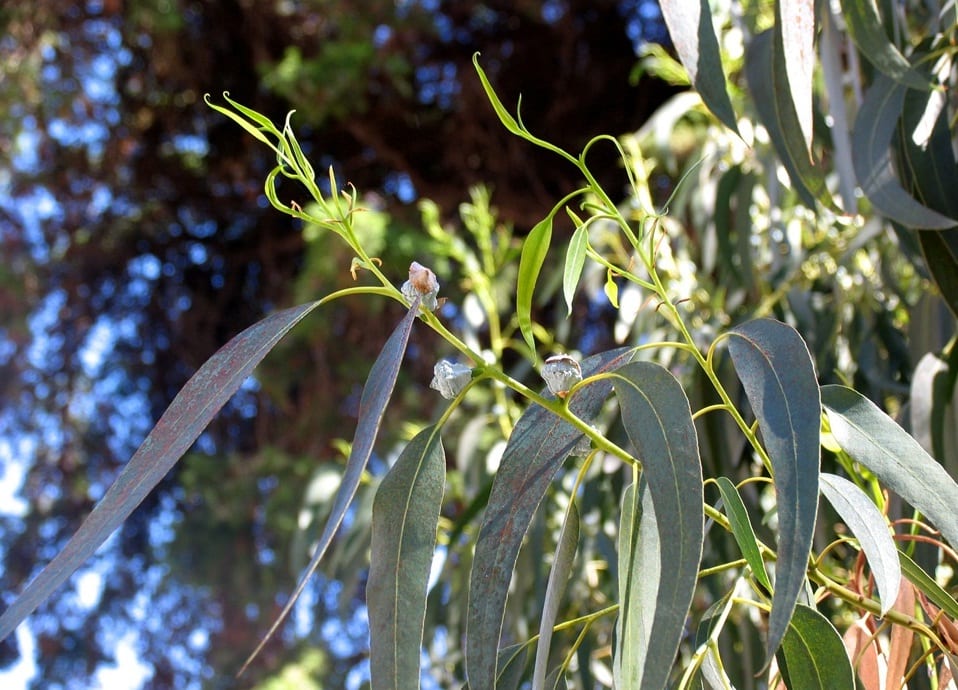 Eucalyptus globulus, Portugal
---
In this article, we will let you know why Eucalyptus continues to be high in demand and how to
best use them in different situations.
But first, let's meet Eucalyptus.
---
Main Types of Eucalyptus Essential Oil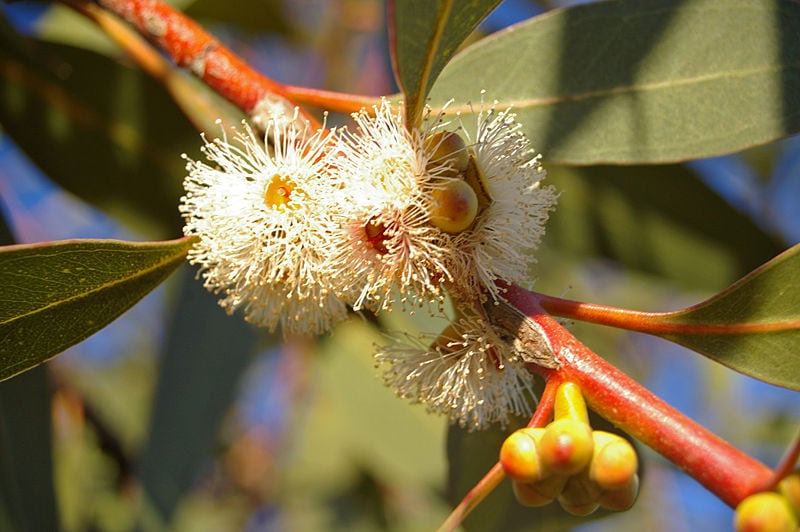 The main varieties of Eucalyptus
essential oil, based on their origin,
medicinal value, and quality are six:
We understand the names might look overwhelming so here is a quick summary table that
encompasses characteristics of each variety and how each performs under different situations:
Comparison Between Different Types of Eucalyptus Essential Oil
Name
Eucalyptus Dives
Eucalyptus
Globulus
Organic
Eucalyptus
Smithii
Eucalyptus
Staigeriana
Eucalyptus
Radiata
Eucalyptus
Citriodora
Latin Name
Canarium
luzonicum
Miq
Eucalyptus
globulus
Labill
Eucalyptus smithii
Eucalyptus staigeriana
Eucalyptus
Radiata
Eucalyptus citriodora Hook
Common name
Blue
peppermint/
Broad leaf
Blue gum
Gully gum/
Iron gum/
Gully
peppermint
Lemon
iron-bark
Narrow-
leaved
peppermint
Lemon-
scented
gum
Origin
Australia
Spain
Portugal
South Africa
Brazil
South Africa
South Africa
Australia
Madagascar
Main Chemical Compound
Ketone -Piperitone
(52%)
Oxide –
1,8-cineole
(50-75%)
Oxides –
1,8-cineole
(65-80%)
Monoterpene –
limonene
(20~30%)
Oxides –
1,8-cineole
(65-80%)
Aldehyde –
citronellal
(64-89%)
Aroma
Potent, camphorous (cool herbal) smell with minty undertones
Distinct woody, bright camphor
Semi-transparent yellowish hue, a pungent aroma that is slightly sourer
Slight lemon scent, rosemary undertones
Slightly camphorous, sweet and fruity
Lemony- scented
Recommended Use
*Flu/Cough
*Muscle/ Joint pain
*Headache
*Flu/Cough
*Mental clarity
*Guard against pests
*Insect repellent
*Balancing skin oil
*Boost immunity
*Flu/Cough
*Muscle soreness
*Flu/Cough
*Soothe wounds
on skin
*Anti-dandruff shampoo
*Flu/Cough
*Enhance immune system
*Boost ovary function
*Insect repellent
*Muscle/
Joint pain
Pregnant ladies, kids,
elderly people
✘
✘
✓
✘
✓
✘
Precaution
Not suitable for long term use on anyone
May cause burns, rashes and breathing
problems
Mild, safe for people of all ages
May irritate mucous membranes of the body
Mild, safe for people of all ages
Caution for
people with
epilepsy, liver
damage, or
cancer
Want to make a guess on which are the more popular oils among the 6?
Drum rolls
Meet the worldwide best-selling Eucalyptus oil – Eucalyptus globulus. Be careful with the
dosage though, as overdose will cause skin and mucous membrane dryness.
It might surprise you that the best-selling Eucalyptus essential oil variety on Oshadhi's website is
actually Eucalyptus radiata, which is also the most recommended essential oil for kids for its
milder properties, especially when there are any ear, nose or throat related infections.
Generally speaking, you can use the essential oil varieties mentioned above in the same ways.
However, keep in mind that Eucalyptus dives and Eucalyptus citriodora are stronger than others
and thus we recommend mixing them with other essential oil like Lavender before diluting with
carrier oil.
Now, get your pick of Eucalyptus oil on Oshadhi's website or you can always speak to our
trained aromatherapist if you need any further guidance!
---
How to use Eucalyptus essential oil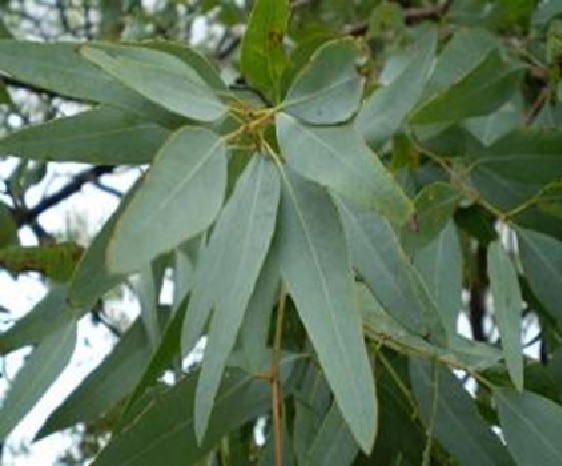 We think it is most important to ensure that our customers know how to use the oil purchased. So, let's go through some of the more common situations with our recommended formulas!
Generally, think about Eucalyptus when you are facing situations related to:
Cold, flu, fever or cough
Immunity boosting
Insect repellent
Joint or muscle pain
Here's a guide for your reference
The formulas mentioned below can be used in more than one way. You can be flexible and try
methods such as diffusing, massaging, inhalation or even hot bath. Bear in mind that formulas
that go directly in touch with your body must be diluted appropriately.
---
Cold and Immunity Boosting
In cases where you or your family members caught a flu or fever, the easiest way is to diffuse
with this formula:
By diffusing this combination of oil to the air of your living space, it does not only boost
everyone's immunity but also lower the chance of bacteria spreading through the air.
---
For kids over 3 years old who caught a cold, try the inhalation method instead!
Note that the stronger the Eucalyptus variety, the fewer drops you should use.
---
For those who prefers touch, enjoy a Eucalyptus essential oil massage to soothe the flu:
Remember to dilute the essential oil before direct contact to your skin. For kids or those with
sensitive skin, you may reduce the portion of Eucalyptus essential oil by half.
---
At times, consider a hot bath with Eucalyptus oil to strengthen your immunity or ease the
symptoms of colds.
Dilute the Eucalyptus oil and mix it in the bathtub. Have a nice hot soak with the oil to boost
your immunity.
---
Insect Repellent
Here is a formula to keep you happy outdoor:
Spray them all over your body to make sure all the bugs stay away from you!
---
Joint or Muscle Pain (For Adult)
During the days where you have been too active physically or maybe you overwork your
muscles a little, ease them with this oil combination:
Massage the well-mixed oil on the body parts that feel sore or pain. And your body will thank
you for this the next day!
---
Eucalyptus Globulus Hydrolate
We have been talking about the essential oil products made from Eucalyptus so far, time to bring
the spotlight over to Eucalyptus Globulus hydrolate.
The Eucalyptus hydrolate is steam-distilled water extracted from Eucalyptus Globulus. It carries
beneficial properties from the plant that is water soluble, therefore, it's ideal for people who are
sensitive to strong essential oil varieties but still want to reap the benefits of the plant.
You may use the Eucalyptus hydrolate as an antibacterial room spray or as a nasal wash. To
make your own nasal wash with the hydrolate, check out this video.
Here's another guide for your reference
---
Synergies
If you want something ready on the shelf, no mix and match needed, check
out our synergy oils that are already well-mixed for you. We have picked 2
today for you with Eucalyptus oil as one of the blends:
A special blend that contains Mandarin, Eucalyptus radiata, Lavandin Sweet
Super, Cananga Odorata, Citrus Limon peel, and others. Its purpose is to bring
back childhood memories and revitalize the spirits. It has a sweet smell that is
loved by all ages.
A mixture of Mandarin, Eucalyptus globulus, Lavendel Matherone, Petitgrain Bigarade, and a
couple of other essential oils. Its aim is to promote calmness, and relaxation, and help bring a
good night's sleep.
Those are all about Eucalyptus today! All the mentioned products in the article are available on
our website. If you need more guidance or clarifications on Eucalyptus aromatherapy products,
talk to us now!
---
If you would like to know more about the history of Eucalyptus essential oil, you can go ahead and read the extended section as below. Or get out of the seats, try out the formulas and let us know how you feel after use!
What is Eucalyptus Essential Oil?
The Eucalyptus plant is a tree genus that includes hundreds of sub-species and you can recognize it by its tall appearance, pointy leaves, as well as petalless blossoms. The trees grow natively in Spain, Portugal, South Africa, Australia, Brazil, India, Paraguay, and China. However, not all of them are suitable for producing essential oil.
One of the key attributes that make a Eucalyptus tree ideal for oil extraction is its concentration of chemicals with medical value, e.g. cineoles. More specifically, it needs to contain at least 70% of cineole content to produce the oil. Another attribute to consider is the level of poisonous substances like aldehydes, to ensure it is safe for use.
The Eucalyptus essential oil itself is colourless or has a slight yellowish tint, depending on its tree source. It carries a strong camphor-like aroma and offers a deep cooling and refreshing sensation when it comes into contact with the skin.
Now, ready to meet the different types of Eucalyptus oil?