Hydrolate, also known as Hydrosol or floral water, is produced through the same process as
essential oil but applied in totally different ways.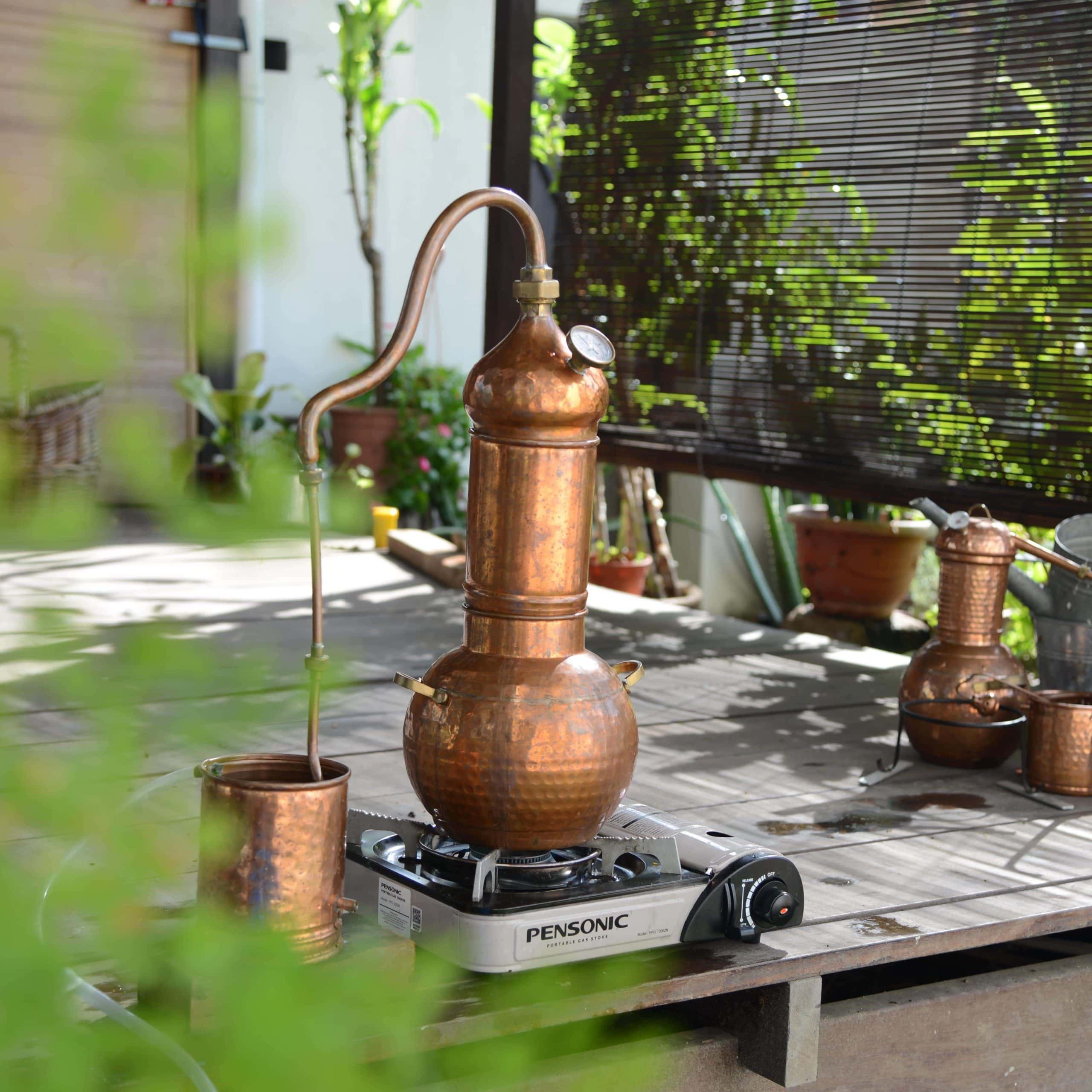 ---
If you are like most Malaysians, you most likely have never even heard of Hydrolate before.
What is it? Which one to pick? How is it used? Let us try our best to answer all those questions
in this article!
---
What Is Hydrolate?
In short, Hydrolate is water that
remains after distilling plant parts. As
a byproduct of essential oil distillation,
Hydrolate contains all beneficial
properties of the plant part from which
they were made. The smell is usually
bright and pleasant.
There are 3 main components in a
Hydrolate: water, plant matter, and
essential oil. About 0.02% of
Hydrolate is essential oil. The
substances within these oils are likely
to be extremely acidic but lucky they are hydrophilic or water-loving. Combination of the acidic oil and a lot of water neutralizes the acid, producing a weak acid that works wonder on our skin or body. Often people think that Hydrolate is just floral water, in fact, they can be made from any hydrophilic materials including fruits, vegetables, herbs, and even bark.
Here, you may find out how Hydrolate is extracted through a process called hydro-distillation.
Since Hydrolate is extracted from the same source as essential oil, it offers multiple similar
benefits as essential oils, but with a few key differences:
Form
Hydrolate is comprised of mostly water. This means that it is much less concentrated than essential oil, hence, carries a softer and more subtle scent.

Gentle
With that lower concentration, Hydrolate thus, is safe to be applied directly on the skin. There is no dilution needed at all! This makes them a great option for people who are sensitive to essential oils or looking for a gentler solution.

Price
Hydrolate is usually less expensive as compared to essential oil. I mean, who doesn't like things that are affordable with high-quality.
So, now that we know what Hydrolate is and how it is different compared to essential oil, time to
check out how to apply it in our daily life.
---
How To Use
In general, Hydrolate is easier to use compared to essential oil and has fewer contradictions. It
is hence especially recommended for babies, pets, elderly who normally need gentle solutions.
Here are a few common ways we use Hydrolate for:
Use it as a beauty product:
For those with sinus, try out nasal wash with Hydrolate:
Tired eyes needed to be soothed? Use suitable Hydrolate for eye wash or spray:
Other easy ways to use Hydrolate include air spray, adding to the bath water, hot or cold
compress or mouth gargle. There are endless ways of using Hydrolate but make sure you pick
the suitable ones.
---
Storage Guide
All Oshadhi's Hydrolates are pasteurized and packed under bacteria-free environment to ensure
the highest quality possible. Only quality Hydrolate has powerful aroma. Our Hydrolates are also
free of preservatives and all the bottles are hand-packed to remain the highest energy.
Once you have your own Hydrolate, it's important to store it properly! Once its cap is opened
though, Hydrolate should be stored in a cool, dark place, such as refrigerator and finish within 3
to 6 months. Ideally, 14 degrees celcius or lower is perfect for Hydrolate storage.
It would normally last for about one year when stored properly however, some Hydrolates can
last as long as 2 years.
Let's next go through the 8 best-selling Hydrolates in Oshadhi Malaysia with its respective use.
---
8 Best Selling Hydrolates in Oshadhi Malaysia
Now go on our website for more than 30 varieties of Hydrolates, all for you to pick! The use of
Hydrolate is way more flexible compared to the essential oil. So, be a bit more adventurous
here, start exploring the best use of it with your own case.
---