Calophyllum inophyllum (Tamanu Oil) Organic, also known as Kamani Tree, True Kamani, Alexandria Laurel, Foraha (6655). Tamanu (Calophyllum inophyllum) Organic is a vegetable oil known for its anti-inflammatory properties. It is cold-pressed from the fruit kernels of wild-crafted plants grown in the mountains of Madagascar. It is said to be a helpful natural acne treatment and to encourage the elimination of dead skin cells. It is ideal for troublesome or irritated skin either on its own or as part of a blend.
Please note: This is a natural product and is often solid at room temperature. It may need to be warmed before use. Place the bottle in warm water and shake from time to time until the oil becomes mobile.
Information 
Best Tamanu Oil for Users in Malaysia
What is Tamanu Oil?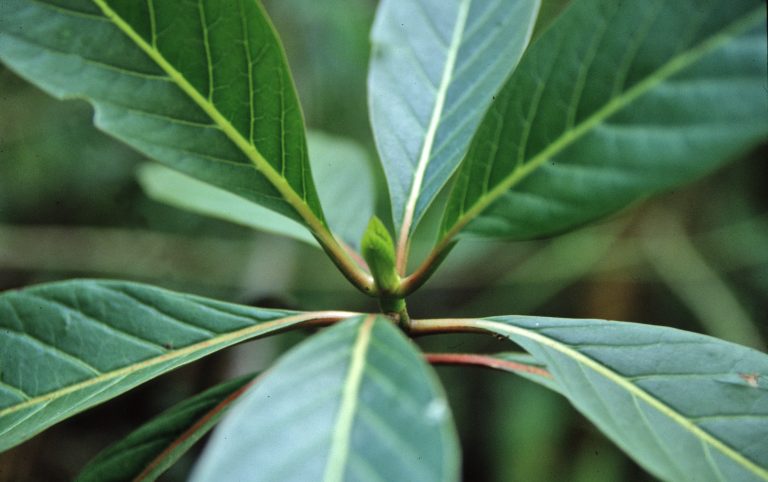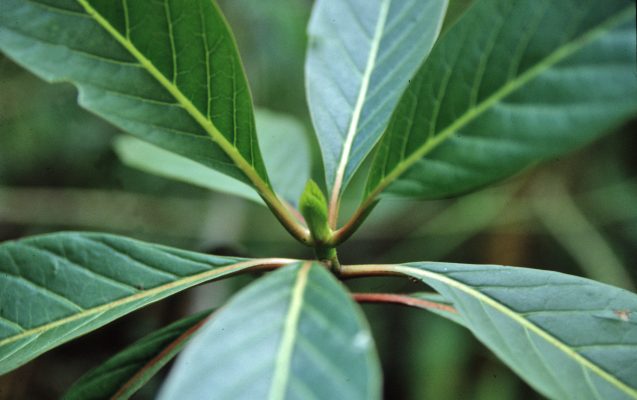 Tamanu oil is a natural oil derived from the nuts of the Tamanu plant (Calophyllum Inophyllum) which is native to Polynesia. It has a higher fatty acid content with thick consistency and a yellow-greenish and transparent hue.  It is famous worldwide for its natural rejuvenating and beautification properties.
If you have been in a big organic health food or beauty store, chances are, you may have spotted Tamanu oil somewhere on the shelves as it is fairly common. You may also see it labelled as "beauty leaf oil", Calophyllum inophyllum seed oil, "Palo maria oil", "Alexandrian Laurel oil" and other names depending on the country of origin.
Benefits of Tamanu Oil
Tamanu oil has a wide range of health and beauty benefits due to its high fatty acid and nutritious content. The main compounds responsible for Tamanu's rejuvenating action are oleic, methyl esters, linoleic, palmitic and stearic fatty acids. It also contains other fatty substances which contribute to its potent replenishing action externally.
Here are the most common benefits of Tamanu oil:
Great for Sensitive & Irritated Skin
Unlike other essential and natural oils, Tamanu oil is perfectly safe for sensitive skin types and especially those who suffer from inflammation flare-ups like eczema, rosacea and acne. Some studies and testimonials indicate that Tamanu oil can vastly improve skin irritations in the face, hands and back.
Reduces Hair Fall & Ingrown Hairs
Although no specific studies are validating the efficiency of Tamanu oil in treating ingrown hairs, its anti-inflammatory potency may target the inflammation spots causing ingrown hairs and make them heal faster. Tamanu oil has also been used for ages in Polynesia for treating hair fall and preserving long and healthy locks.
Anti-aging Skincare Benefits
Tamanu oil is used as an active ingredient in several anti-ageing beauty products. Its high fatty acid and antioxidant content replenishes and nourishes skin, promotes collagen formation and reduces major signs of ageing (wrinkles, age spots, loss of glow and elasticity). It has also been shown to treat sun damage and ageing in some clinical studies.
Stretch-marks Reduction
If you have been pregnant or lost a large amount of weight, getting stretch marks is a common side effect. While there is no scientific evidence proving that Tamanu oil can heal stretch marks, many people report using it as a natural agent to reduce the appearance of loose skin and marks with good results.
Reduces Athlete's Foot
Although there is not enough evidence, a few studies have found that Tamanu oil has mild antifungal properties and thus may be useful in treating common fungal infections such as the Athlete's foot or seborrheic dermatitis.
Reduces Hyperpigmentation & Scars
One of the most common uses of Tamanu oil is to reduce hyperpigmentation and uneven skin tone in the face or body. Tamanu oil targets surface skin scars by nourishing the skin, renewing collagen production, and controlling inflammation.
Tamanu Product Quality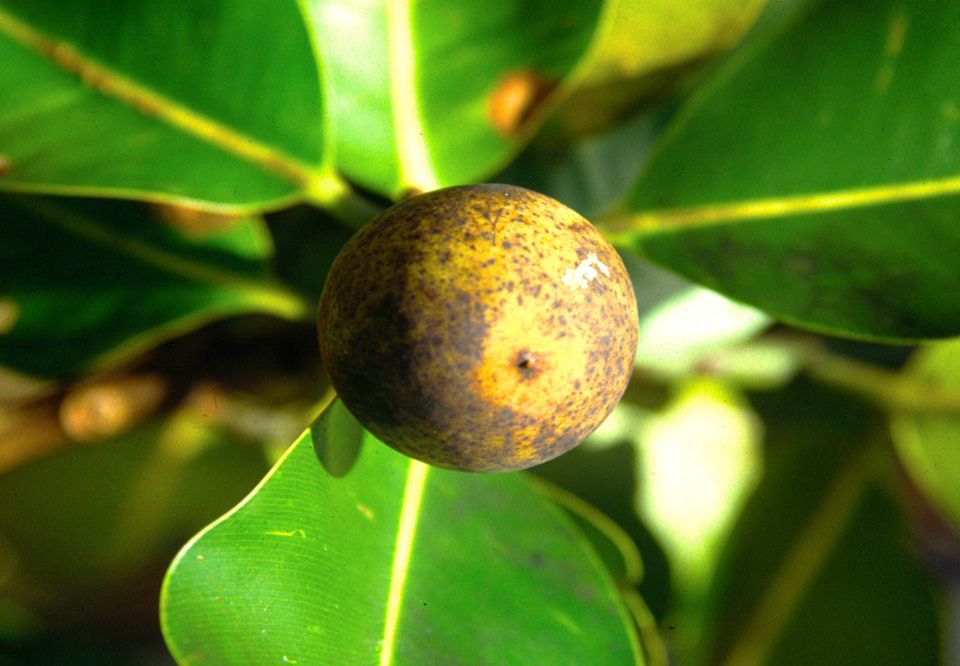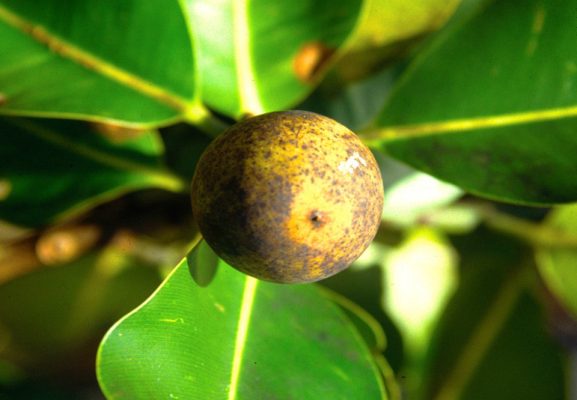 Not many people are aware of this aspect but not all Tamanu oils in Malaysia are equal in terms of quality. Some Tamanu oils are 99-100% organic and derived from cold-pressed and simple mechanical methods while others are less pure and mixed with other oils and artificial substances. So when you are looking for high-quality Tamanu oil look for the following signs:
It is certified organic from wild sources.
The oil is cold-pressed using a common or traditional mechanical extraction method.
It comes from a Polynesian or S. Pacific region (where the Tamanu tree grows natively).
It is ethically harvested in fair amounts without slave or child work involved.
It doesn't contain any artificial aromas or substances.
How to Use Tamanu Oil
You may use pure Tamanu oil as it is without any additions but if you wish to enhance its potency, we suggest that you use it with a few drops of essential oil, depending on the use/aim you are going for. In most cases, the dilution ratio is 3-4 drops of essential oil for every 10ml of Tamanu base oil.
For skin inflammation and eczema: mix ideally with Helichrysum, Chamomile, and/or Frankincense drops.
For hair restoration purposes: mix with Atlas Cedar and/or Rosemary oil.
For boosting the action of your skincare products: simply mix a small amount of Tamanu oil with your regular cream, moisturizer or serum.
Other Beauty Products & Recipes With Tamanu Oil
If you have certain skin or hair issues that you wish to target, you may use Tamanu oil in other beauty formulas and recipes along with other natural ingredients. Here are some:
Potent anti-aging solution. To make your own natural anti-ageing skincare solution, mix some Tamanu oil with Jojoba and add a few drops of Rose Turk, Jasmine, or Ylang Ylang essential oil (1 drop of each per 20 ml of carrier oils). You also can have De Luxe Facial Oil from Oshadhi website.
Floral hair oil (For moisturizing). Combine Tamanu oil with a few extra carrier base oils in equal amounts such as Sweet Almond, Jojoba, Coconut, Avocado, Broccoli Seed or Argan oil with Linalool and a few drops of these essential oils: Ylang Ylang, Myrrh, Tea-Tree, Rosemary, Cypress, Sandalwood, Rose Geranium and/or Thyme.
Floral Hair Tonic (for hair fall). Combine Tamanu oil with a few drops of Clary Sage, Tea-Tree, Lemon, Lavender, Birch or Rosemary essential oil and organic alcohol. You can apply and massage this hair tonic mainly on your hair roots and scalp to enhance new hair growth.
Tamanu Oil Safety Guidelines
Tamanu oil is generally safe for external skin and hair applications; However, it is not indicated for ingestion (non-edible) and experts recommend avoiding the use of Tamanu oil in open wounds as it may interfere with the body's own healing process. People that are also allergic to tree nuts should avoid using the oil as it may cause an allergic reaction.
Where to Buy Best Tamanu Oil in Malaysia
If you are on the hunt for great quality and the best Tamanu oil in Malaysia, look for a reputable seller with naturally harvested and certified organic products sold at a fair cost (per amount of product). Check out: https://oshadhi.my/product/calophyllum-inophyllum-tamanu-oil-organic/ and place an order for a bottle (or more) of organic and quality Tamanu oil.