We are here to offer you a solution here [Citrus Paradise Car Diffuser Set] so that you can easily enjoy the aroma therapeutic functions that the nature can offer to you.
The set includes the following products.
1 x Pink Grapefruit 10ml
1 x Volcanic Stone Car Diffuser – Tiara
1 x Canvas Drawstring Pouch (15x11cm)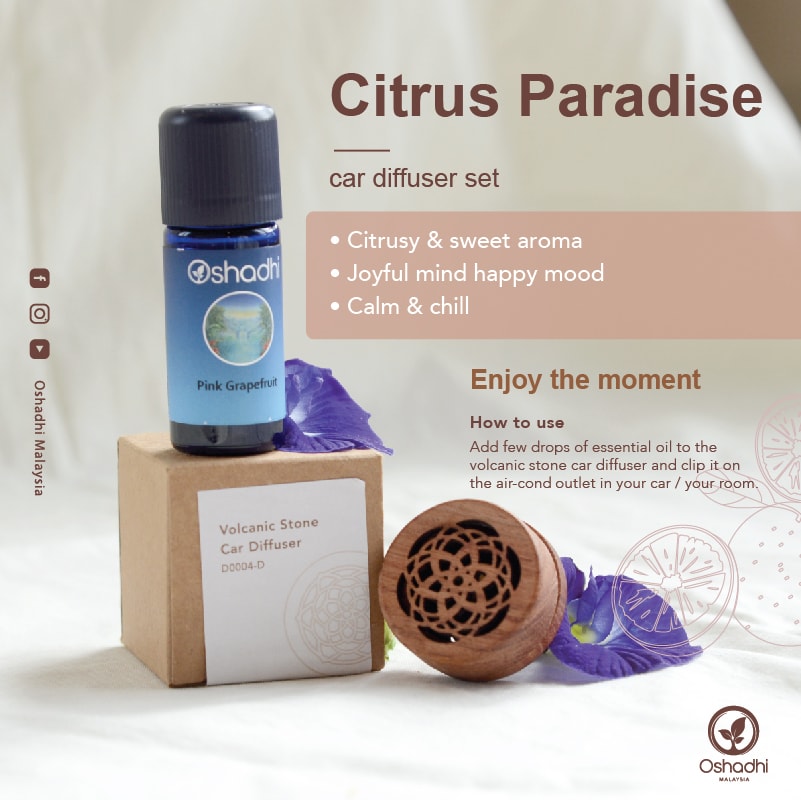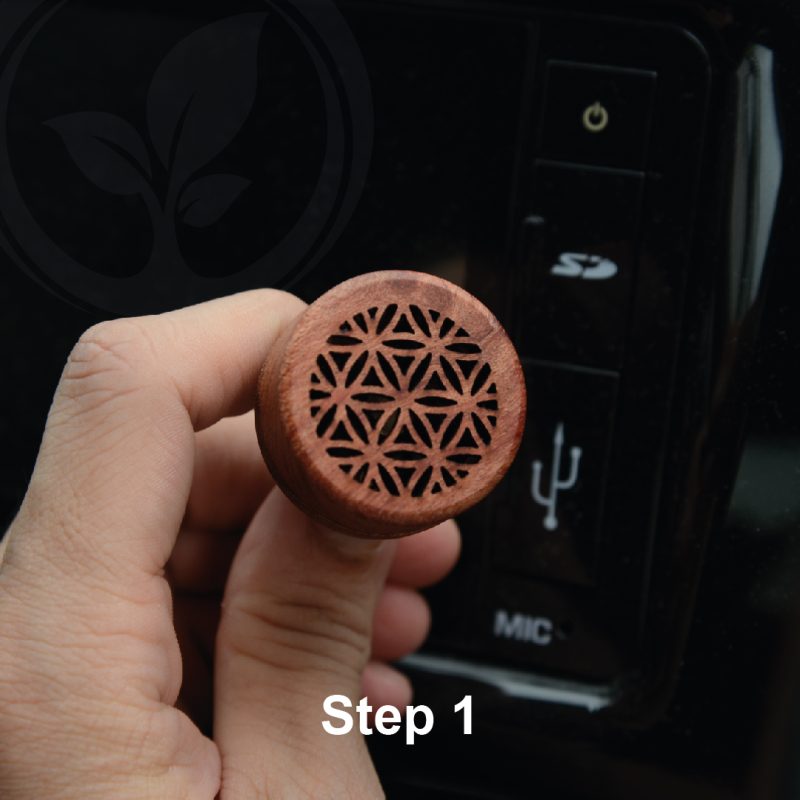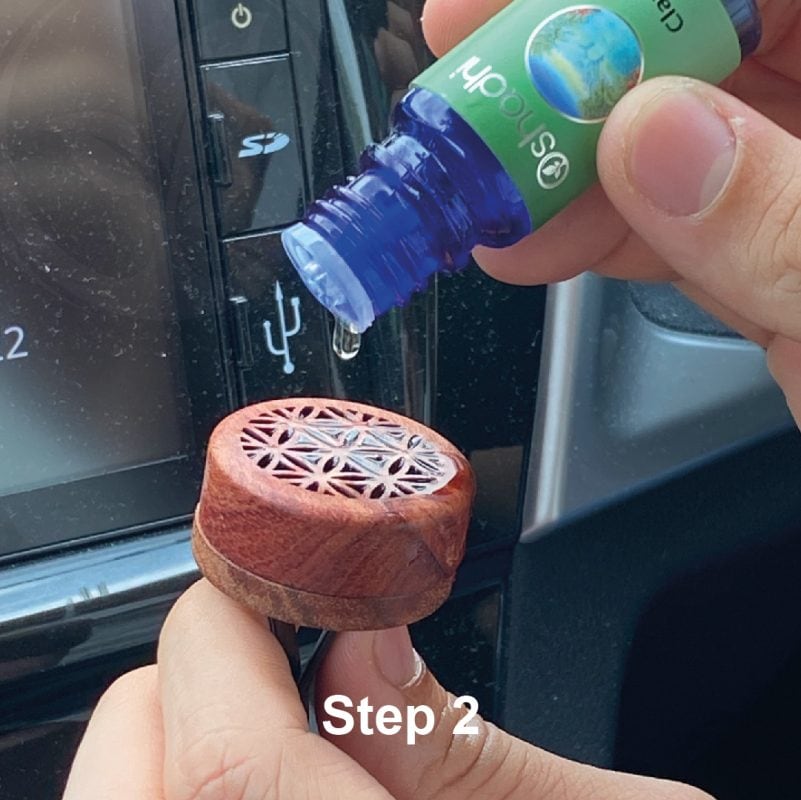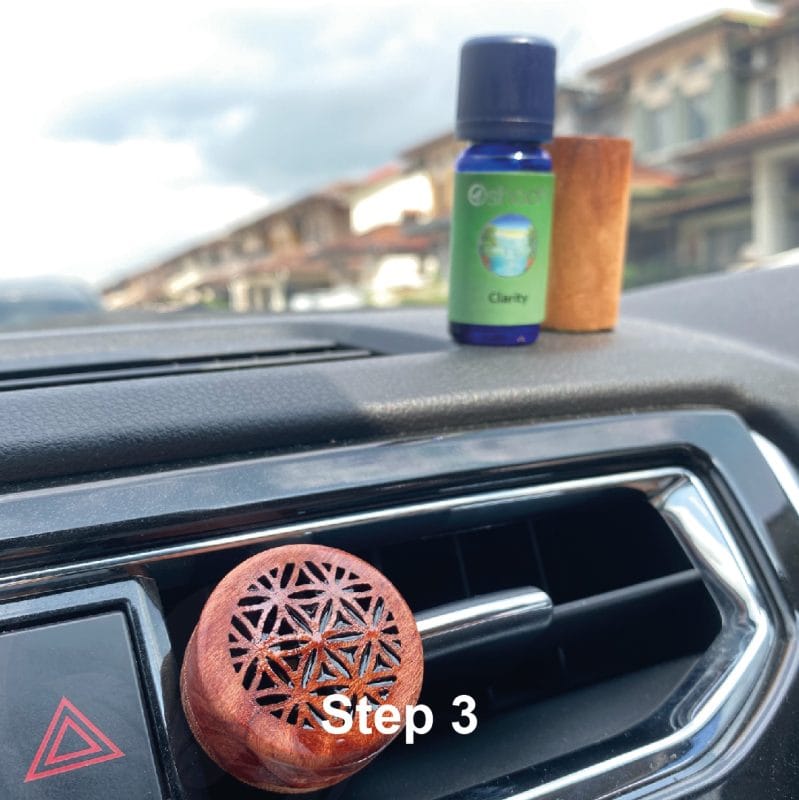 Step 1  Hold the diffuser.
Step 2  Add 3~7 drops of essential oil to the diffuser.
Step 3 Clip it to the air-cond outlet.